How to get the franchise of Delhi Public School, DPS franchise, DPS School franchise
Getting a franchise for Delhi Public School is a challenge and requires an exceptional effort to strike through. The franchise for DPS is, to date, the most sought-after brand that has not diminished and still holds an exceptional brand pull across pan-India locations. Being a DPS franchise ensures an excellent jump-start number in the initial years. The process to get a DPS franchise begins by submitting a project report and proposal to the DPS Society, New Delhi, for consideration.
In the past, several entrepreneurs were successfully able to get through a franchise for Delhi Public School, but it led to the dilution of the brand name to a certain extent. In the present scenario, DPS Society is very particular about its brand position and is very selective about giving the DPS franchise. The DPS Society has been keen on giving the DPS franchise to persons who are already running a Delhi public school, experienced entities that have already ventured into the education sector, and corporate houses that have a clear vision to set up quality-oriented schools.
STEP -1 : Submission of Proposal/Intent for DPS Franchise.
The first step of the application for seeking a Delhi Public School franchise begins with the submission of a project report to the DPS Society stating the objective and rationale behind venturing into education. It should have details about the trust, promoter profile, details of the land parcel, project funding plan, and details of planned infrastructure. The DPS Franchise Report should also have insight about tentative site layout and floor plans, capacity assumption, acceptable fee structure, and detailed location analysis.
STEP -2 : Site inspection for the proposed School site for DPS Franchise.
If the initial proposal is accepted after the submission of the project report to the DPS Society for DPS Franchise, then members of the DPS Society will plan a physical inspection of the site and surrounding area to evaluate the value proposition for granting a Delhi Public School Franchise.
STEP -3 : Approval & Signing of MOU for granting of DPS Franchise.
After the visit and approval, an intimation will be sent to the franchise seeker to initiate the agreement signing and release of the initial one-time fee.
STEP -4 : Operational support by DPS Society for Delhi Public School Franchise
Once the MOU is signed for DPS Franchise, the DPS Society will begin the support process by helping the clients identify good human resources and set up the systems and processes for school operations.
Frequently Asked Question's on DPS Franchise
How can I prepare the project report for DPS Franchise?
Erocon provides project report services for submission to the DPS Society for the DPS Franchise. It involves a site visit to a prospective land parcel, followed by the preparation of a detailed project report. The majority of reports submitted to the DPS Society for Delhi Public School Franchise are prepared by Erocon School Consultants.
What is land requirement for DPS Franchise/Delhi Public School Franchise?
The land requirement for setting up a DPS Franchise is minimum 8 acres of land. The land requirement for DPS Franchise was revised from 5 acre to 8 acres in the year 2020. However, for some locations, a land parcel of 5 acres is sufficient for approval by the DPS Society.
How much investment is required to start a DPS/ Delhi Public School?
Apart from the cost of procuring the land, you need to construct at least 60,000 sqf of built up area in Phase-1 to have decent projection of facilities for Delhi Public School. The total BUA will be around 1,20,000 sqf for a strength of 2500 – 3000 students over a horizon of 7-10 years.
How much investment is required to start a DPS/Delhi Public School Franchise?
You need at least 15 crore to 20 crore of investment in the initial phase, apart from 2 crore of working capital for the first two years. The initial cost does not include the cost of land.
What is the franchise fee for DPS/ Delhi Public School?
The official franchise fee for getting a DPS franchise is about 50 lakhs as a one-time DPS franchise fee. The best part of being a DPS franchise is that they do not charge an annual royalty fee like other brands. They do charge a manageable annual lump-sum fee per thousand students (25–30 lacs) every year as a training and guidance fee.
Address for Submission of Report for DPS Franchise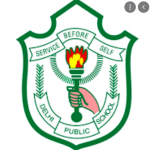 To be addressed to Chairman- The Delhi Public School Society, F-Block, East of Kailash, New Delhi 110065, India
Opting for a Delhi Public School (DPS) franchise can serve as a success formula for several compelling reasons:
Established Brand Reputation:DPS is a well-established and renowned brand in the education sector, known for its commitment to academic excellence and holistic development. Associating with such a reputable brand provides an immediate boost to the school's credibility and recognition.
Proven Success Model:DPS has a successful and time-tested operational model that has been replicated across various locations. Franchisees benefit from a proven blueprint for academic, administrative, and operational success, reducing the uncertainties associated with starting a new school.
Curriculum and Academic Support:DPS franchises receive access to a standardized curriculum and educational resources developed by experts. This ensures a high-quality education system that aligns with national and international standards, attracting students and parents seeking a top-tier educational experience.
Training and Support:Franchisees benefit from comprehensive training programs provided by DPS, covering various aspects of school management, administration, and teaching methodologies. Ongoing support from the DPS network facilitates smooth operations and continuous improvement.
Marketing and Branding Assistance:DPS provides marketing and branding support to its franchisees, leveraging the strength of the DPS name. This assistance helps in attracting students, building a positive reputation, and competing effectively in the local market.
Network and Collaboration Opportunities:Being part of the DPS network opens doors to collaboration and networking opportunities with other franchisees and the DPS Society. This collaborative environment can lead to knowledge sharing, best practices, and collective initiatives that benefit the entire network.
Parental Trust and Confidence:Parents often choose DPS schools based on their established reputation for quality education. A DPS franchise inherits the trust and confidence that parents place in the brand, making it easier to attract and retain students.
Adaptability and Innovation:While maintaining a standardized approach, DPS allows for some local adaptability to cater to the specific needs of the community. This flexibility enables franchisees to innovate and tailor educational offerings to suit the local context.
I had a very positive experience with Erocon. They are highly professional and thorough. They really understand our requirements and pay great attention to detail, and we can rely on them to deliver everything on time and to a high quality standard. They are always open and receptive to feedback.
Roshan Gandhi (* Rating 5/5)
CEO, City Montessori Schools
Erocon's experience in the K-12 education sector is superior to that of most other advisory firms in India. Their understanding of drivers, barriers and key issues in this business is excellent. Their advisory team worked with passion & dedication to help our management find solutions to our needs.
Manish Rastogi (* Rating 5/5)
CEO, Vibgyor Group of Schools
EROCON team is pioneer in advising and consulting for K12 Schools. Specially providing all related services under one roof. We are impressed by their knowledge of the subject and concept of educational project. Their team work as well as commitments are unmatchable. our association will go for long.
Alok Malhotra (* Rating 5/5)
Director, Seth M. R. Jaipuria Group of Schools
Erocon has played a vital role from the initial phase of planning this school. Planning and school set up services has been very prompt. Their team is very professional and systematic. Kudos to their expert Branding team. Looking forward to a long relationship with Erocon.
MS Dhoni Team (* Rating 5/5)
Vice-Chairman, MS Dhoni Global School, Bengaluru
I'm glad to meet such a dedicated team. There knowledge in the educational industry is thorough. They are precise and quick in their research. There solutions are backed up with facts. I would like to mention specifically about Mr. Shiraz. A trust worthy person who works with a smile. Great team!
Ashvin Bhatia (* Rating 5/5)
Director, Blue Angels Global School, Faridabad
A thorough professional and committed organization, Erocon took off all our burden onto their shoulders. I personally experienced their diverse knowledge and expertise in education domain. Prompt in communication synced with our team they always updated us about latest govt policies regulations.
Ravi Kumar (* Rating 5/5)
Chairman, The Vedam School, Bangalore | Group Schools by SASI Trust
We read about Erocon thru online search as top school set up consultants in India. So we called them with high hopes and have been really happy with their support and guidance. Shiraz from Erocon is really supportive and has provided many practical inputs as we are going ahead with our first school.
Arnica Bahadur (* Rating 5/5)
Chairman, Billabong International School, Chennai
EROCON carried out feasibility study for new residential school project at Udaipur. The work was done professionally and delivered on time. Attention to detail in preparation of report is praiseworthy and they know their subject very well . Keep up your good work.
Dharam Rathore (* Rating 5/5)
Promoter, New School Project, Udaipur
Thank a lot for your affiliation advisory services People are so confident ,friendly and responds promptly. Erocon team first understands exact status by way of audit and then suggest the course of action.Especially the confidence just before and during CBSE inspection keeps the client away from pressure. Good job ?
Y Vamshi Chandra (* Rating 5/5)
Director, Meluaha School, Hyderabad
Having EROCON as consultants has been the best decisions I have made when the concept of starting a school evolved in my mind. They have been brilliant in their planning, organization and execution to detail. Hardworking, professional and dedicated, the entire team is sheer brilliance to work with.
Dr.Ujwala Nagaraja Rao Jagdale (* Rating 5/5)
Promoter, Marigold International School, Bangalore
Erocon has terrific educational consultancy and advisory team to help our management find solutions. They have identified key issues, drivers and important resources that are required for our school. I would appreciate the entire team for their passion and dedication.
Rev. Yeruva J.R.Bharat Reddy (* Rating 5/5)
Director and Correspondent, STEM SCHOOL, Guntur, A.P
Erocon's modules are well designed, competitively priced and value for money offering inputs much beyond contracted content.
Erocon has an expert in each portfolio- concept to affiliation and beyond. The team is efficient with remarkable response time.
We wish Erocon success in all its projects
V.K. Ghei (* Rating 5/5)
Promoter, The Oriental School, Bhopal, M.P.
We had approached Erocon Consultancy for our project in Gurugram. Erocon Consultancy is an epitome of high standard professional services with an effort to ensure their customers satisfaction and help them out in best possible manner. They helped us stimulate and promote our qualifications and goal
Deepak Budhija (* Rating 5/5)
Promoter, Prime Scholars International School, Gurugram
A very professional organisation. They have always valued their quality of work and delivering the work within the promised timeframe. They have been vital in setting up our school and providing us with all the necessary data as possible. Lastly, we have been more than business clients.
Pulkit Singh (* Rating 5/5)
Promoter, Shri Ram Global School, Lucknow
Erocon, our international education consultancy paves an excellent and integrated education programme each year to inculcate a international standard of education system. The consultancy played a vital role for achieving our school's objectives and motto's.
A. Ram Kumar (* Rating 5/5)
Promoter, Almighty Vidhyalaya Public School, Perambalur Tamilnadu
We feel privileged to have Erocon consultants as our advisors and the valuable information they have provided in terms of market study of Gwalior area or Meerut city has served as a useful tool for our future growth and expansion
We appreciate their effort & look forward to work with them regularly.
Gujarmal Modi Charitable Trust (* Rating 5/5)
Promoter, Dayawati Modi Academy
As a client, we really feel happy to be associated with EROCON and that we selected them to handhold our project as a consultant. We've been associated for almost 2 yrs now and it's been a great & successful journey till now and we honestly feel that our relationship will last longer.
Abdul Hannan Ali (* Rating 5/5)
Promoter, FMR Smart School, Golaghat, Assam
Erocon as an Organization works in a professional manner. They have been prompt in rendering their services. Our entire documentation happened in a systematic manner with regular updates and advice on the sequence of events that would follow.
Nandini Rao (* Rating 5/5)
Promoter, First Steps School, Jakkur, Bangalore North
My journey with Erocon has been all about learning and success.The team is very professional and positive.They make sure you follow all Govt. Of India norms in order to make sure you do not go into the wrong way of doing things.Very professional with the paper work. Instant support highly recommend.
Sumant Dang (* Rating 5/5)
Promoter, Rishikesh International School, Rishikesh
Erocon is helping hand in CBSE Affiliation process. They make sure that everything is in place during inspection and conduct a trial before the inspection too. I am extremely satisfied with the services given by Erocon. Hats off to you and all the best for your future endeavours.
Abhishek Chimalgi (* Rating 5/5)
Promoter, Birla Open Minds International School, Gulbarga, Karnataka
We came to know about EROCON via internet. At first, we were very skeptical. As soon as we sought their help in our School project, we found that their capacity and expertise is unquestionable the best available in the market. We highly recommend EROCON to everyone, interested in starting a school.
Zubair Aziz (* Rating 5/5)
Promoter, Aarifeen School of Excellence, Baramulla, J&K
We are completely satisfied with the report given by Erocon. They were very professional through the project. Mr.Shiraz and Mr. Anirban were really cooperative and helpful. We will surely recommend Erocon for any related needs.
Vineeth Chandrasekar (* Rating 5/5)
Promoter, Litera Valley Zee School
I take this opportunity to appreciate the work done by Mr.Shiraz and Mis.Marya to get our school's affiliation done as per the cbse guidelines.Their support was really amazing. I wish for their sincere efforts in future.
Durgesh Singh (* Rating 4/5)
Promoter, Shemford Futuristic School, Siddharthnagar, U.P.
We are in association with EROCON from last three years. On the basis of our experience gained during work with it we are in a position to say that it is the best service provider in India. It has experienced manpower for providing consultancy in almost all domain of school .
Arun Harshvardhan (* Rating 5/5)
Promoter, Sidharth Foundation School, Ara, Bihar
Timely delivery. Co-operative people. Have assisted in every minute tasks. Happy with their services.
Anoop Agarwal (* Rating 5/5)
Promoter, PN Foundation School, Kaimganj
Best service with full support
Manish Kapoor (* Rating 5/5)
Manager, Seth MR Jaipuria Group of Schools
These guys are very professional and they have very good services ?
Chirag Adlakha (* Rating 5/5)
Promoter, Happy Convent Public Secondary School, Tapukara, Bhiwadi, Rajasthan
Erocon not only helped the project done prior to the deadline, but to ensure the client should be satisfied with every step of the process.
I truly appreciate Erocon's contribution!
Amar Kumar Tolani (* Rating 5/5)
Promoter, Scholars World School, Lakhimpur
Erocon has done wonderful job for us. The Erocon team is very professional and they provided us a detailed survey & feasibility study report which consists of all the minute details but very crucial to take a call. Team is flexible, approachable and always ready to take our feedback and incorporate.
Sirish Turlapati (* Rating 5/5)
Promoter, New School Project, Iris Educare Limited, Hyderabad
We had very engaging conversation with Erocon and they are indeed knowledgeable on the subject.
Aparup Sengupta (* Rating 4/5)
Promoter, New School Project, AAJ Global Foundation, West Bengal
Really nice consultants with a alot a experience. Helped us in starting our school from scratch. The parts such as curriculum development, cbse affiliation, recruitment and training of staff helped the school to attain the heights.
Aadi Tiwari (* Rating 5/5)
Promoter, The Cambridge School, Hardoi
Erocon team is thoroughly professional and reliable If you wish to establish a school in your city. Shiraz is in particular a moving encyclopedia in the field and I am yet to come across a better name with more insights in the field. I would definitely recommend them strongly .
Lt Col Manu Pandey (* Rating 5/5)
Promoter, Birla Open Minds International School, Lucknow
Experienced, professional, know there work,punctual.
Dr Sanjay Gupta (* Rating 4/5)
Promoter, Pinnacle Education Society, Neemuch, M.P.
I approached EROCON because of their experience and feedback given by some upcoming schools. They helped us understand the various factors to set up a school. The report given was comprehensive and had a pragmatic approach to financial planning and infrastructure development.
Ajitesh Basani (* Rating 5/5)
Promoter, New School Project, Bangalore
I engaged EROCON to carry out feasibility study for new school project at Ranchi. The work was done professionally and delivered on time. The meticulous planning and attention to detail in preparation of report is praiseworthy.
Saurav Roy (* Rating 4/5)
Promoter, New School Project, Ranchi
Erocon is a professional organization having thorough knowledge about Indian school business provides in-depth analytical information and realistic bluprint for the client. Strict timelines and yet no compromise on deliverables.
Raveendra Reddy Alla (* Rating 4/5)
Promoter, New School Project, Andhra Pradesh
Very much professional, punctual, Shows there results on time. We got many things from Erocon.
Sahajahan Choudhury (* Rating 4/5)
Promoter, NRI Public School, Doboka, Assam
Work done with professional approach and time frame..
Bipin Chandra Pandey (* Rating 5/5)
Promoter, Khatima
I got to know about erocon through a freind. The team was extremely professional and knowledgeable. They gave us the report as per the timelines agreed. I would highly recommend Erocon.
Nishant Varma (* Rating 5/5)
Promoter, Bhimavaram, Andhra Pradesh
Erocon was very knowledgeable about the industry and its market. They were able to give us several valuable insights and metrics about it. Their report was very well structured and detailed. They competently went about gathering market intelligence and kept timelines. A very professional job.
Asha Thomas (* Rating 5/5)
Promoter, The Samhita Academy, Bangalore
We are satisfied with team Erocon ,and their professional approach to advise relating to transfer of recognition from local SSC board to CBSE board.
Sheth D J High School (* Rating 5/5)
Sheth Devchand Jethalal Primary School Trust , Malad East Mumbai
"Erocon Consultancy has been of immense help since day one when I began chalking out my venture. Their services have been prompt and have the ability to look into intricate details. The team has been very courteous and supportive…highly experienced and knowledgeable.
Extremely satisfied with their services."
Sunita Bansal (* Rating 5/5)
Promoter, Pratibhayan World School, Jharkhand
"We had approached EROCON for our school project in a bangalore. The team gave us a detailed insight into the market a very organised report on the running of the school. This has helped us prepare ourself for the upcoming project and serve as a guiding mechanism. Special thanks to team Erocon….
Nikhil Reddy (* Rating 5/5)
Promoter, New School Project at Bangalore
Erocon shows completeness and passion in their work and professional at work. Erocon understand client perspective very fast and guide them in proper way. The DPR they provided is simply excellent,They spent only two days on our location but they gathered all information accurately. Economic report is good. Erocon is competent and provides good service for what you pay.
Mohan Reddy (* Rating 5/5)
Promoter, New School Project at Andhra Pradesh