Additional services as per CBSE Affiliation bye-laws
CBSE known as the most dynamic board among all 41 boards of India, has revised its affiliation norms & regulations substantially, reducing the paperwork, state-related documentations, and simplifying the procedural tediousness. Through these recent amendments, the board has addressed the glaring ambiguous areas through Chapter-15 special provision, focusing on academics and training even more.
How to Transfer a CBSE school from one society to another society as per the Latest CBSE Bye-Laws?
A transfer of school from one society/Trust/ company to another is not allowed without the prior approval of the CBSE. This transfer is subjected if the following three conditions:
The prevailing condition threatens the existence of the school
Running the school by the registered Society/Trust becomes next to impossible
This transfer is a kind of compulsion to further the cause of the education
The transfer of the school from one society/trust/company to another is subjected, fulfilling the condition laid down in the CBSE Bye-laws, 2018, tuned to the points mentioned above. Fees as per the appendix-I shall be charged from the school to complete the formality of such transfer.
Can a CBSE school run in two shifts as per the Latest CBSE Bye-Laws?
The CBSE Board can consider giving the green signal running two shifts if the school has the prior permission from the respective state or UT government to do so
The CBSE board will survey the school through its constituted inspecting team to give permission to run two shits if the condition is favourable
To maintain the highest level of professionalism in the campus, this school should recruit two separate sets of teachers, non-teaching staff, vice principal as well as the principal as per the prescribed CBSE norms. It not at all allowed as per the norm that one teacher can help a teacher in both shifts
Like the separate workforce discharging the functionality of the school, admission register, attendance register and other relevant records should be maintained separately
Striking a fine balance between two shifts, it is advised from the CBSE to run junior classes in the morning and senior classes in the evening respectively
Is Shifting of school from one campus to another possible in CBSE as per the Latest CBSE Bye-Laws?
When the school is granted by the respective State/UT Government to shift its address to a new address, the CBSE board can consider such request to shift to the exact new address.
Shifting a school to a new address will only be permissible if it is approved by the Inspection Committee of the CBSE board after visiting the new site.
Infrastructural development of the new site shall be built in compliance with the CBSE Bye-laws, 2018. Failure to non-compliance results in the disaffiliation of this school.
Is Changing the name of the Society possible in CBSE as per the Latest CBSE Bye-Laws?
An express approval shall be granted from the respective State or UT Government
A competent authority shall issue a certificate, detailing the change of the name of the society. It will also detail that the registered society name has been changed and entered into our record, giving the registration number
Is Renaming the school possible in CBSE as per the Latest CBSE Bye-Laws?
Replacing the school's name affiliated with the CBSE Board is subjected to meeting the following conditions and documents that are asked by the CBSE. Below are these conditions:
A resolution of replacing the name of the school should be put forth over the table by the registered the Society/Trust/Company. Alternatively, it should be approved by the Central or State Public Sector Undertaking.
An express approval shall be from the respective Government
An affidavit of support along with other formalities should be annexed, declaring that the old name shall not be used anymore
Renaming the school with a new name is subjected to submit the valid documents related to the land ownership. It is also subjected to other compulsory documents and clearance from the appropriate Government
This procedure to change the name shall be charge according to Appendix-I of the CBSE Bye-Laws,2018
How to increase the sections in a CBSE school as per the Latest CBSE Bye-Laws?
Through chapter 15.7 of the CBSE Bye-laws, 2018, a provision has been inducted through submitting an application to increase the sections.The school shall admit the students in accordance with the condition laid down by the board. However, a school can seek permission from the board to increase the sections. This is subjected to the following conditions:
It is the responsibility of the school to file an application to increase the section by depositing stipulated fees as per the Appendix-I of the CBSE Bye-laws,2018
The CBSE board may conduct an inspection to asses the favourable condition to increase the sections
A school is not at all permitted to increase the sections by itself or during the pending application. The school can only increase the section when it gets the approval from the CBSE
The permission of increasing the class sections is subjected to the total number of the section permissible as per Appendix-I in the CBSE affiliation by-laws 2018.
Restoration of the Affiliation in CBSE as per the Latest CBSE Bye-Laws?
Requisite fees as per Appendix-I would be charged from the school
The CBSE Board may conduct the inspection before deciding on the reinstatement of the institution on the request of the school
The above request is subjected to fulfilling the condition mentioned in the order of the disaffiliation or downgrading requirements of the affiliation or examination bye-laws of the board, along with any other condition as it is deemed fit by the board
The school may be reinstated from the downgraded status to the affiliation of the school if the Board finds fit to do so
It is not allowed at all to run or start classes in the contravention to directions of the board which is given in the order of disaffiliation/downgrading. No school has the authority to run or start classes even during the pending application.
No fees would be refunded from the Board even if the Board will not withdraw the status of disaffiliation or downgrading
What are the latest CBSE Affiliation Bye-Laws for the closure of the school?
A resolution shall be passed by the registered Society/Trust/Company with the deliberation of closing down the school
An express approval shall be granted from the respective Government
The request forclosing down the school shall be entertained only vis-à-vis to the school. This school which is seeking permission to close down shall be affiliated with the CBSE with at least three years periods
Upon granting the permission of closure, the school shall not be eligible to file its application for the affiliation for the next three consecutive sessions including the session from which the closure has been approved
Through the wordings of the affidavit, the school shall pledge to keep and maintain the existing infrastructure and the teachers to facilitate, prepare and send the students to classes IX, X, XI and XII for the board's examination
Finally, a reasonable non-refundable as per the Appendix-I fees would be charged to execute this formality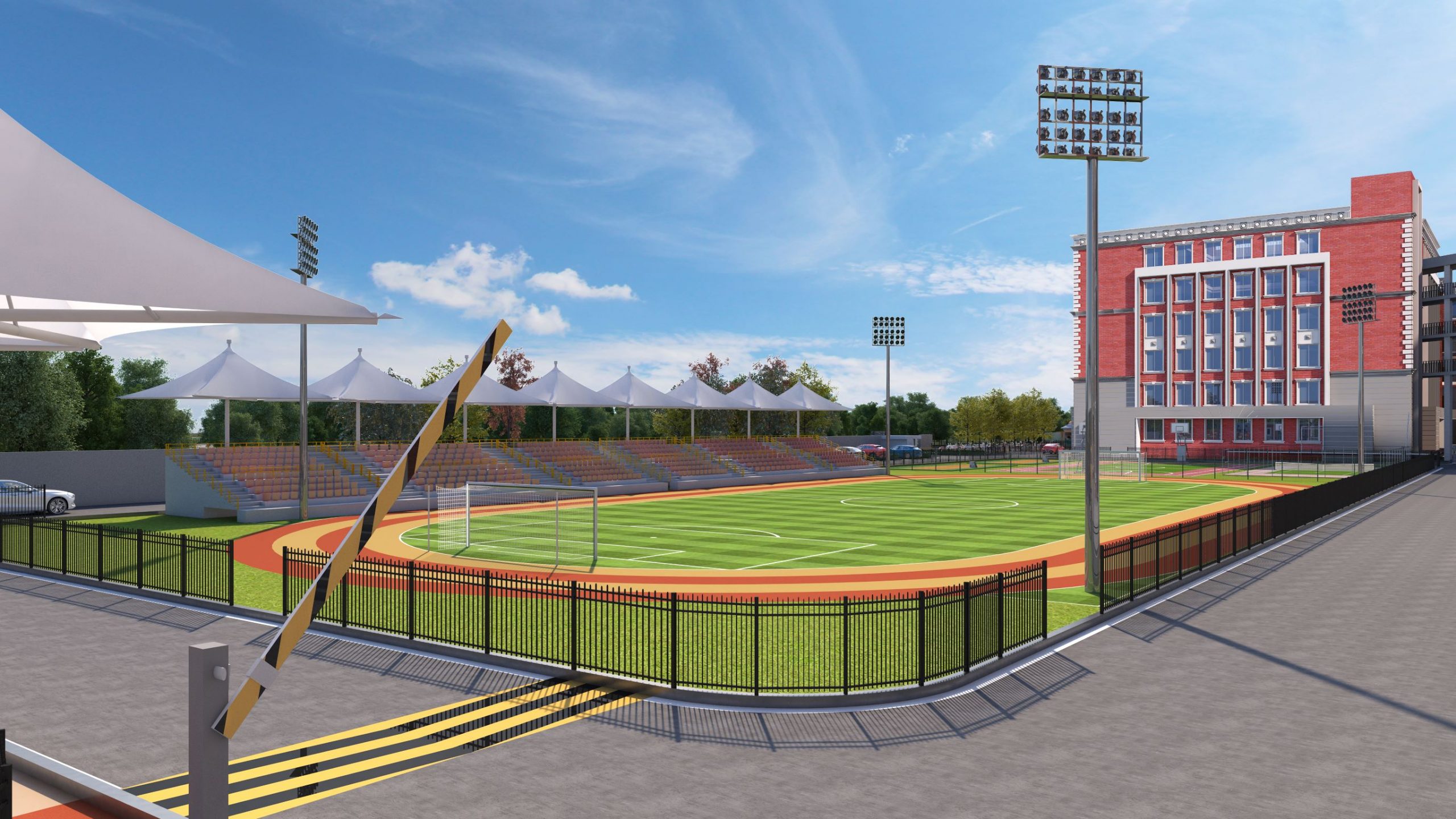 I had a very positive experience with Erocon. They are highly professional and thorough. They really understand our requirements and pay great attention to detail, and we can rely on them to deliver everything on time and to a high quality standard. They are always open and receptive to feedback.
Roshan Gandhi (* Rating 5/5)
CEO, City Montessori Schools
Erocon's experience in the K-12 education sector is superior to that of most other advisory firms in India. Their understanding of drivers, barriers and key issues in this business is excellent. Their advisory team worked with passion & dedication to help our management find solutions to our needs.
Manish Rastogi (* Rating 5/5)
CEO, Vibgyor Group of Schools
EROCON team is pioneer in advising and consulting for K12 Schools. Specially providing all related services under one roof. We are impressed by their knowledge of the subject and concept of educational project. Their team work as well as commitments are unmatchable. our association will go for long.
Alok Malhotra (* Rating 5/5)
Director, Seth M. R. Jaipuria Group of Schools
Erocon has played a vital role from the initial phase of planning this school. Planning and school set up services has been very prompt. Their team is very professional and systematic. Kudos to their expert Branding team. Looking forward to a long relationship with Erocon.
MS Dhoni Team (* Rating 5/5)
Vice-Chairman, MS Dhoni Global School, Bengaluru
I'm glad to meet such a dedicated team. There knowledge in the educational industry is thorough. They are precise and quick in their research. There solutions are backed up with facts. I would like to mention specifically about Mr. Shiraz. A trust worthy person who works with a smile. Great team!
Ashvin Bhatia (* Rating 5/5)
Director, Blue Angels Global School, Faridabad
A thorough professional and committed organization, Erocon took off all our burden onto their shoulders. I personally experienced their diverse knowledge and expertise in education domain. Prompt in communication synced with our team they always updated us about latest govt policies regulations.
Ravi Kumar (* Rating 5/5)
Chairman, The Vedam School, Bangalore | Group Schools by SASI Trust
We read about Erocon thru online search as top school set up consultants in India. So we called them with high hopes and have been really happy with their support and guidance. Shiraz from Erocon is really supportive and has provided many practical inputs as we are going ahead with our first school.
Arnica Bahadur (* Rating 5/5)
Chairman, Billabong International School, Chennai
EROCON carried out feasibility study for new residential school project at Udaipur. The work was done professionally and delivered on time. Attention to detail in preparation of report is praiseworthy and they know their subject very well . Keep up your good work.
Dharam Rathore (* Rating 5/5)
Promoter, New School Project, Udaipur
Thank a lot for your affiliation advisory services People are so confident ,friendly and responds promptly. Erocon team first understands exact status by way of audit and then suggest the course of action.Especially the confidence just before and during CBSE inspection keeps the client away from pressure. Good job ?
Y Vamshi Chandra (* Rating 5/5)
Director, Meluaha School, Hyderabad
Having EROCON as consultants has been the best decisions I have made when the concept of starting a school evolved in my mind. They have been brilliant in their planning, organization and execution to detail. Hardworking, professional and dedicated, the entire team is sheer brilliance to work with.
Dr.Ujwala Nagaraja Rao Jagdale (* Rating 5/5)
Promoter, Marigold International School, Bangalore
Erocon has terrific educational consultancy and advisory team to help our management find solutions. They have identified key issues, drivers and important resources that are required for our school. I would appreciate the entire team for their passion and dedication.
Rev. Yeruva J.R.Bharat Reddy (* Rating 5/5)
Director and Correspondent, STEM SCHOOL, Guntur, A.P
Erocon's modules are well designed, competitively priced and value for money offering inputs much beyond contracted content.
Erocon has an expert in each portfolio- concept to affiliation and beyond. The team is efficient with remarkable response time.
We wish Erocon success in all its projects
V.K. Ghei (* Rating 5/5)
Promoter, The Oriental School, Bhopal, M.P.
We had approached Erocon Consultancy for our project in Gurugram. Erocon Consultancy is an epitome of high standard professional services with an effort to ensure their customers satisfaction and help them out in best possible manner. They helped us stimulate and promote our qualifications and goal
Deepak Budhija (* Rating 5/5)
Promoter, Prime Scholars International School, Gurugram
A very professional organisation. They have always valued their quality of work and delivering the work within the promised timeframe. They have been vital in setting up our school and providing us with all the necessary data as possible. Lastly, we have been more than business clients.
Pulkit Singh (* Rating 5/5)
Promoter, Shri Ram Global School, Lucknow
Erocon, our international education consultancy paves an excellent and integrated education programme each year to inculcate a international standard of education system. The consultancy played a vital role for achieving our school's objectives and motto's.
A. Ram Kumar (* Rating 5/5)
Promoter, Almighty Vidhyalaya Public School, Perambalur Tamilnadu
We feel privileged to have Erocon consultants as our advisors and the valuable information they have provided in terms of market study of Gwalior area or Meerut city has served as a useful tool for our future growth and expansion
We appreciate their effort & look forward to work with them regularly.
Gujarmal Modi Charitable Trust (* Rating 5/5)
Promoter, Dayawati Modi Academy
As a client, we really feel happy to be associated with EROCON and that we selected them to handhold our project as a consultant. We've been associated for almost 2 yrs now and it's been a great & successful journey till now and we honestly feel that our relationship will last longer.
Abdul Hannan Ali (* Rating 5/5)
Promoter, FMR Smart School, Golaghat, Assam
Erocon as an Organization works in a professional manner. They have been prompt in rendering their services. Our entire documentation happened in a systematic manner with regular updates and advice on the sequence of events that would follow.
Nandini Rao (* Rating 5/5)
Promoter, First Steps School, Jakkur, Bangalore North
My journey with Erocon has been all about learning and success.The team is very professional and positive.They make sure you follow all Govt. Of India norms in order to make sure you do not go into the wrong way of doing things.Very professional with the paper work. Instant support highly recommend.
Sumant Dang (* Rating 5/5)
Promoter, Rishikesh International School, Rishikesh
Erocon is helping hand in CBSE Affiliation process. They make sure that everything is in place during inspection and conduct a trial before the inspection too. I am extremely satisfied with the services given by Erocon. Hats off to you and all the best for your future endeavours.
Abhishek Chimalgi (* Rating 5/5)
Promoter, Birla Open Minds International School, Gulbarga, Karnataka
We came to know about EROCON via internet. At first, we were very skeptical. As soon as we sought their help in our School project, we found that their capacity and expertise is unquestionable the best available in the market. We highly recommend EROCON to everyone, interested in starting a school.
Zubair Aziz (* Rating 5/5)
Promoter, Aarifeen School of Excellence, Baramulla, J&K
We are completely satisfied with the report given by Erocon. They were very professional through the project. Mr.Shiraz and Mr. Anirban were really cooperative and helpful. We will surely recommend Erocon for any related needs.
Vineeth Chandrasekar (* Rating 5/5)
Promoter, Litera Valley Zee School
I take this opportunity to appreciate the work done by Mr.Shiraz and Mis.Marya to get our school's affiliation done as per the cbse guidelines.Their support was really amazing. I wish for their sincere efforts in future.
Durgesh Singh (* Rating 4/5)
Promoter, Shemford Futuristic School, Siddharthnagar, U.P.
We are in association with EROCON from last three years. On the basis of our experience gained during work with it we are in a position to say that it is the best service provider in India. It has experienced manpower for providing consultancy in almost all domain of school .
Arun Harshvardhan (* Rating 5/5)
Promoter, Sidharth Foundation School, Ara, Bihar
Timely delivery. Co-operative people. Have assisted in every minute tasks. Happy with their services.
Anoop Agarwal (* Rating 5/5)
Promoter, PN Foundation School, Kaimganj
Best service with full support
Manish Kapoor (* Rating 5/5)
Manager, Seth MR Jaipuria Group of Schools
These guys are very professional and they have very good services ?
Chirag Adlakha (* Rating 5/5)
Promoter, Happy Convent Public Secondary School, Tapukara, Bhiwadi, Rajasthan
Erocon not only helped the project done prior to the deadline, but to ensure the client should be satisfied with every step of the process.
I truly appreciate Erocon's contribution!
Amar Kumar Tolani (* Rating 5/5)
Promoter, Scholars World School, Lakhimpur
Erocon has done wonderful job for us. The Erocon team is very professional and they provided us a detailed survey & feasibility study report which consists of all the minute details but very crucial to take a call. Team is flexible, approachable and always ready to take our feedback and incorporate.
Sirish Turlapati (* Rating 5/5)
Promoter, New School Project, Iris Educare Limited, Hyderabad
We had very engaging conversation with Erocon and they are indeed knowledgeable on the subject.
Aparup Sengupta (* Rating 4/5)
Promoter, New School Project, AAJ Global Foundation, West Bengal
Really nice consultants with a alot a experience. Helped us in starting our school from scratch. The parts such as curriculum development, cbse affiliation, recruitment and training of staff helped the school to attain the heights.
Aadi Tiwari (* Rating 5/5)
Promoter, The Cambridge School, Hardoi
Erocon team is thoroughly professional and reliable If you wish to establish a school in your city. Shiraz is in particular a moving encyclopedia in the field and I am yet to come across a better name with more insights in the field. I would definitely recommend them strongly .
Lt Col Manu Pandey (* Rating 5/5)
Promoter, Birla Open Minds International School, Lucknow
Experienced, professional, know there work,punctual.
Dr Sanjay Gupta (* Rating 4/5)
Promoter, Pinnacle Education Society, Neemuch, M.P.
I approached EROCON because of their experience and feedback given by some upcoming schools. They helped us understand the various factors to set up a school. The report given was comprehensive and had a pragmatic approach to financial planning and infrastructure development.
Ajitesh Basani (* Rating 5/5)
Promoter, New School Project, Bangalore
I engaged EROCON to carry out feasibility study for new school project at Ranchi. The work was done professionally and delivered on time. The meticulous planning and attention to detail in preparation of report is praiseworthy.
Saurav Roy (* Rating 4/5)
Promoter, New School Project, Ranchi
Erocon is a professional organization having thorough knowledge about Indian school business provides in-depth analytical information and realistic bluprint for the client. Strict timelines and yet no compromise on deliverables.
Raveendra Reddy Alla (* Rating 4/5)
Promoter, New School Project, Andhra Pradesh
Very much professional, punctual, Shows there results on time. We got many things from Erocon.
Sahajahan Choudhury (* Rating 4/5)
Promoter, NRI Public School, Doboka, Assam
Work done with professional approach and time frame..
Bipin Chandra Pandey (* Rating 5/5)
Promoter, Khatima
I got to know about erocon through a freind. The team was extremely professional and knowledgeable. They gave us the report as per the timelines agreed. I would highly recommend Erocon.
Nishant Varma (* Rating 5/5)
Promoter, Bhimavaram, Andhra Pradesh
Erocon was very knowledgeable about the industry and its market. They were able to give us several valuable insights and metrics about it. Their report was very well structured and detailed. They competently went about gathering market intelligence and kept timelines. A very professional job.
Asha Thomas (* Rating 5/5)
Promoter, The Samhita Academy, Bangalore
We are satisfied with team Erocon ,and their professional approach to advise relating to transfer of recognition from local SSC board to CBSE board.
Sheth D J High School (* Rating 5/5)
Sheth Devchand Jethalal Primary School Trust , Malad East Mumbai
"Erocon Consultancy has been of immense help since day one when I began chalking out my venture. Their services have been prompt and have the ability to look into intricate details. The team has been very courteous and supportive…highly experienced and knowledgeable.
Extremely satisfied with their services."
Sunita Bansal (* Rating 5/5)
Promoter, Pratibhayan World School, Jharkhand
"We had approached EROCON for our school project in a bangalore. The team gave us a detailed insight into the market a very organised report on the running of the school. This has helped us prepare ourself for the upcoming project and serve as a guiding mechanism. Special thanks to team Erocon….
Nikhil Reddy (* Rating 5/5)
Promoter, New School Project at Bangalore
Erocon shows completeness and passion in their work and professional at work. Erocon understand client perspective very fast and guide them in proper way. The DPR they provided is simply excellent,They spent only two days on our location but they gathered all information accurately. Economic report is good. Erocon is competent and provides good service for what you pay.
Mohan Reddy (* Rating 5/5)
Promoter, New School Project at Andhra Pradesh